Career Opportunities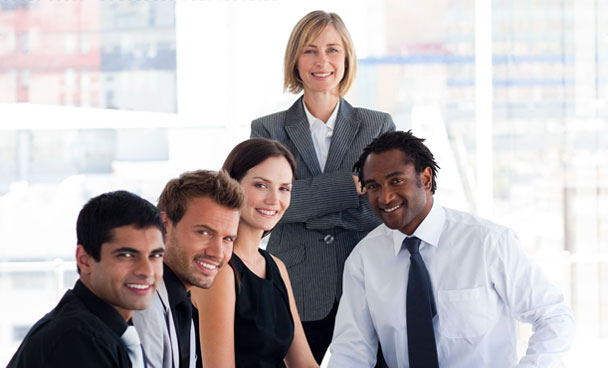 Are you looking for a position that will provide you with opportunities to work on challenging projects with a diverse group of individuals? Do you wish to apply your education, talent, and skill set to problem-solving in the fields of Engineering, Construction Management or Water Services? You have come to the right place. ECE's business focus includes consulting services in Environmental Management, Water and Wastewater Engineering, Infrastructure, Transportation, and Construction Management. Whether you are in college, a recent graduate, an experienced professional or changing your career path, ECE is constantly in search of talented individuals to help out in administrative, marketing, engineering, or inspector positions. At ECE, you can expect to work side-by-side with the industry's best. Please view our current opportunities.
Click on a position to upload resume & application. Please download our application HERE.
View All
+

-
Part Time Assistant Office Manager- Columbia, MD
Job Title: Part Time Assistant Office Manager
Job Type: Part-Time
Responsibilities include but are not limited to:
Data Entry

Process, research, and audit documents

Knowledge of Microsoft Excel, Word, Power Point and Adobe Acrobat

Scanning, copying, filing

Create, review, and reconcile Excel reports for Management and staff

Assist Management and staff with testing, training, and client implementation

Ensure the accuracy and timeliness of assignments

Meeting minutes taking.

Excellent communication skills
Qualifications:
Excellent attention to detail, time management skills and meeting deadlines
Positive attitude and ability to handle highly confidential information
Strong organizational skills with a proven ability to multi-task and manage multiple projects
Ability to reflect positive attitude and disciplined work ethic
Ability to work in a team
Ability to work independently
Strong interpersonal skills
Demonstrated experience in being a self-starter
Strong verbal, written, and interpersonal communication skills are essential
Must possess confidence, good judgment, and the right personality to work in a challenging environment
Preferences:
Proficient in Microsoft Office Suite: Excel, Word, PowerPoint, Outlook, and Access is a plus, but not required
Calendar Management
Education (Minimum): BS in Business or a related field.
Experience: 10-15 years of prior experience in an office management poition.
MUST BE LOCAL TO COLUMBIA, MD
NO RECRUITERS OR PHONE CALLS PLEASE
***Environ-Civil Engineering, Ltd (ECE) is an equal opportunity employer dedicated to a policy of non-discrimination in employment on any basis including race, creed, color, age, sex, religion, or national origin. ECE also offers full benefits for full-time employees. Please visit our website at www.ece-ltd.com for more information.***

09/16/2020
+
-
Proposal Writer / Coordinator
Environ-Civil Engineering is seeking a Proposal Writer / Coordinator possessing an exceptional writing ability to join our team. The ideal candidate shall have firm understanding of the proposal process and be able to coordinate, manage, and develop outstanding deliverables meeting specified requirements. The candidate should be detail oriented and possess excellent communication and organizational skills. Travel to/from meetings may be required within the Virginia/Maryland area.
Primary Responsibilities:
Write/edit/assemble technical proposals and qualification packages ensuring all requirements are met and all guidelines are followed.
Manage the proposal team during document development. Coordinate with other departments and firms as needed.
Maintain resume and project experience databases. Update/write project descriptions, marketing material, and general company information as needed.
Conduct research to modify project profiles and team information designed to specific target audiences.

Respond to information requests from other offices or firms, including graphics, employee resumes, proposals, etc.
Qualification Requirements:
BS degree in Marketing, Advertising, Communications, or other related field
Minimum 3 years of prior professional experience in a marketing-related position
Prior experience in a consulting Engineering firm is preferred
Experience working with Government Standard Forms 254, 255, and 330
Proficiency in Microsoft Word, PowerPoint, and Excel
Experience reviewing and responding to Request for Qualifications, Sources Sought and Request for Proposals.
Familiarity reviewing contracts
Working knowledge of Adobe Creative Suite
Excellent verbal and written communication skills
Ability to prioritize and organize tasks with strong attention to detail while maintaining a high level of quality and accuracy
Excellent multi-tasking, time management and organizational skills
Confidence, good judgment, professionalism, ability to interact with all levels of staff
Marketing layout experience preferred
Note: This is a summary of basic duties. Other duties related to this position may be assigned as appropriate.
MUST BE LOCAL TO RICHMOND, VA
***Environ-Civil Engineering (ECE) is an equal opportunity employer dedicated to a policy of non-discrimination in employment on any basis including race, creed, color, age, sex, religion or national origin. ECE also offers full benefits for full-time employees.
** NO RECRUITERS PLEASE
+

-
DC - No Current Openings