Career Opportunities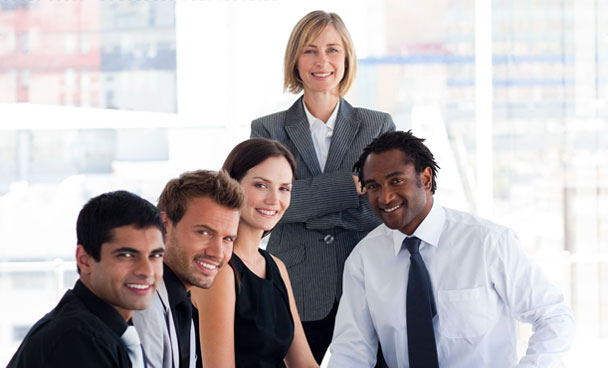 Are you looking for a position that will provide you with opportunities to work on challenging projects with a diverse group of individuals? Do you wish to apply your education, talent, and skill set to problem-solving in the fields of Engineering, Construction Management or Water Services? You have come to the right place. ECE's business focus includes consulting services in Environmental Management, Water and Wastewater Engineering, Infrastructure, Transportation, and Construction Management. Whether you are in college, a recent graduate, an experienced professional or changing your career path, ECE is constantly in search of talented individuals to help out in administrative, marketing, engineering, or inspector positions. At ECE, you can expect to work side-by-side with the industry's best. Please view our current opportunities.
Click on a position to upload resume & application. Please download our application HERE.
View All
04/29/2019
+
-
Proposal Specialist
Environ-Civil Engineering, Ltd. is currently seeking an experienced Proposal Specialist to join our dynamic Engineering firm in Columbia, Maryland.
The primary responsibility of the Proposal Specialist is to coordinate and manage all aspects of the proposal and qualification process. The candidate must have the ability to produce quality deliverables in accordance with specified requirements, prepare presentations and interview materials, update/improve marketing materials, and research target markets and clients. The candidate shall possess excellent writing/editing/proofreading skills as well as oral communication and organizational skills. Proficiency in InDesign, Photoshop, PowerPoint, Microsoft Word and Excel is required. Travel to/from meetings may be required within the State of Maryland, Washington DC, and Northern VA.
Qualification Requirements:
BS degree in Marketing, Advertising, Communications, or other related field

Minimum 3 years of prior professional experience in a marketing-related position

Prior experience in a consulting Engineering firm is preferred

Experience working with Government Standard Forms 254, 255, and 330

Proficiency in Microsoft Word, PowerPoint and Excel

Experience reviewing and responding to Request for Qualifications, Sources Sought and Request for Proposals.

Familiarity reviewing contracts

Working knowledge of Adobe Creative Suite

Excellent verbal and written communication skills

Ability to prioritize and organize tasks with strong attention to detail while maintaining a high level of quality and accuracy

Excellent multi-tasking, time management and organizational skills

Confidence, good judgment, professionalism, ability to interact with all levels of staff

Marketing layout experience preferred
Environ-Civil Engineering Ltd. offers a competitive employee-focused benefits package which includes:
Health, dental, and vision care insurance.
401(K) retirement savings plan.
Short term and Long term Disability Insurance
Life Insurance
For further information on Environ-civil Engineering, Ltd our corporate culture, and our benefits package, please check us out and apply at www.ece-ltd.com or email your resume to employment@ece-ltd.com.
Environ-civil Engineering, Ltd is an Equal Opportunity Employer (EOE) and a drug-free workplace.

** NO RECRUITERS PLEASE
** NO PHONE CALLS PLEASE
05/10/2019
+
-
Construction Inspector
Requirements:
Minimum of 5 years of experience performing construction inspection relating to Civil Site Earthwork, Mechanical, Electrical and/or Structural Infrastructure etc.

Minimum Bachelor\'s degree in Civil/Mechanical Engineering or Construction Management or related subject preferred.

Professional Engineer License in the State of Maryland or the ability to obtain one within 6 months.

Must demonstrate knowledge of performing Infrastructure Quality Assurance

Ability to read and interpret construction documents Excellent technical writing, project management, organizational and communication skills and ability.

Experience with Primavera, CM or ProjectWise preferred.
Responsibilities: Perform daily quality assurance inspection during construction at water reclamation facility; Review of Shop Drawings, RFIs, Change Orders, contractor pay applications and other submittals; Daily construction inspection to determine that work is proceeding in accordance with Contract Documents; Coordinate material and instrumentation testing like concrete strength tests, soil compaction tests, pipeline pressure tests, leakage tests etc.; Maintain daily written log of observations made during construction; Assist construction manager in maintaining a "red-lined" set of drawings. Prepare progress reports during construction. Participate in weekly and monthly progress meetings.
NO RECRUITERS PLEASE
NO PHONE CALLS PLEASE

06/13/2019
+
-
Environmental Engineer I
Environ-Civil Engineering, Ltd. is currently seeking an Environmental Engineer I to join our dynamic Engineering firm in Columbia, Maryland.
Responsibilities:
Implement and conduct design and analysis for environmental engineering projects for water and wastewater infrastructures to comply with federal, state and local environmental regulations, permit requirements, internal policies and standards; Prepare drawings, GIS exhibits, specifications and SOPs for the design or rehabilitation of water and wastewater infrastructure and for civil site work; Develop, calibrate and verify water and sewer dynamic hydraulic models using software such as WaterGEMs, InfoWorks, etc.; Review performance or conformity with plans and specifications through field inspection and testing; Assist with planning studies and alternative analysis; Perform data collection, manipulation, analysis and documentation. Requires a Master's in Environmental Engineering. Send resumes to HR Manager, Environ-Civil Engineering, Ltd., 9891 Broken Land Pkwy Ste. 203, Columbia, MD 21046.
For further information on Environ-civil Engineering, Ltd our corporate culture, and our benefits package, please check us out and apply at www.ece-ltd.com.
Environ-civil Engineering, Ltd is an Equal Opportunity Employer (EOE) and a drug-free workplace.

** NO RECRUITERS PLEASE
** NO PHONE CALLS PLEASE
02/19/2019
+
-
Mid Level Civil or Environmental Engineers
Environ-Civil Engineering, Ltd. is currently seeking Mid-level Civil or Environmental Engineers to join our team in our Richmond, VA office. The engineer will be participating in planning, evaluation, design, permitting, and construction support services for municipal clients in the areas of water, wastewater, and stormwater.
Education:
B.S. degree in related engineering field (Civil or Environmental) required
Qualifications:
Minimum of 4 – 7 years of diverse engineering experience including water/wastewater
EIT required with an ability to obtain PE within 2 years of hire.
NASSCO MACP, LACP, PACP Certification encouraged
Preferred Skills:
Experience in water/wastewater engineering and pipeline design
Proficient in the following areas: hydraulic principles including friction head loss, pipe roughness, energy and hydraulic grade lines, pipe network system, hydraulic equations
Knowledge of wastewater design of all pipe sizes, industry standards and practices, and municipal public works planning, condition assessment, design, and administration
Knowledge of wastewater pump station and force main design, industry standards and practices, condition assessment and design
Strong project engineer skills; some project management experience preferred
ArcGIS, AutoCAD, and Civil 3D experience strongly preferred
Strong project communication and document management, written and verbal
Ability to work independently as well as in a team environment and the ability to multi-task
Basic understanding of project management and scheduling/critical path method
Experience using MS Office Suite (including Access and Excel), basic formulas, pivot tables and charts, formatting and page layouts.
Responsibilities/Duties:
Serve as project engineer and senior-level engineer on medium to large scale engineering projects.
Develop, prepare and review design drawings, specifications, calculations, plans, permit applications, models, and other technical deliverables
Provide consultation in water/wastewater process, planning, modeling, and design
Field investigations including field sampling observations and data collection assignments
Perform environmental and engineering analyses
Provide engineering services during construction
Prepare technical reports, plans, and memorandum
Assist in preparing and making presentations to clients, colleagues, and the public
Coordinate with other engineering disciplines, scientists, and construction inspectors
Delegate and oversee the work of subcontractors and other technical staff and engineers
Assist with the development of scope of services and fee budgets
The ability to occasionally travel to project sites and other offices
PLEASE NO RECUITERS
PLEASE NO PHONE CALLS
***Environ-Civil Engineering, Ltd (ECE) is an equal opportunity employer dedicated to a policy of non-discrimination in employment on any basis including race, creed, color, age, sex, religion, or national origin. ECE also offers full benefits for full-time employees.***

05/08/2019
+
-
Construction Scheduler - Alexandria, VA
Environ-Civil Engineering, Ltd. is currently seeking Construction Scheduler to join our team in our Alexandria, VA.
Education and Other Qualifications:
Minimum Bachelor's degree.
In depth knowledge and expertise with at Primavera P6.
Familiarity with e-Builder
Duties and Responsibilities:
Attend site visits to verify progress of construction shown in Contractor's schedule updates.

Evaluate claims made by the Contractor for additional time or compensation on the project and submit a recommendation of action to the Project Manager.

The Scheduler shall review the Contractor's schedule for conformance to the specifications and make recommendations to the FDCD Project Manager.

Verify correct calendars are being used.

Review Contract Milestone dates, NTP date and Completion date.

Verify no activities have invalid relationships.

Verify all activities have been assigned responsibility codes.

Review key logic assumptions. Confirm logic is appropriate.

Verify accuracy of project duration.

Review field labor activities longer than 20 working days for acceptability.

Compare all cost-loaded activities to Engineer's estimate and provide discussion of differences.

Verify that total budgeted cost equals Contract amount.

Track and verify total float on critical path.

Revise Baseline Schedule and Provide Monthly Updates.
PLEASE NO RECUITERS
PLEASE NO PHONE CALLS
***Environ-Civil Engineering, Ltd (ECE) is an equal opportunity employer dedicated to a policy of non-discrimination in employment on any basis including race, creed, color, age, sex, religion, or national origin. ECE also offers full benefits for full-time employees.***

+

-
DC - No Current Openings