Environmental Management

ECE has provided Environmental Management services that include Phase I Environmental Site Assessments, Phase II Investigation, and regulatory compliance studies. ECE has also performed facility studies that involve preparation of hazardous waste management plans, stormwater management plans, and spill prevention control and countermeasures plans. ECE has conducted waste minimization studies at different sites. The site types include commercial, industrial, and maintenance facilities. ECE utilizes its in-depth knowledge of regulations to assist clients in meeting hazardous waste management responsibilities.
Environmental Due Diligence
ECE Engineers have been completing Environmental Site Assessments, compliance audits, and documentation reviews for over 20 years in the Mid-Atlantic region. With clientele ranging from federal to private organizations, ECE has the capability to provide excellent reports for all projects executed. ECE's environmental professionals review and analyze background information then perform site inspections and interviews to obtain the most credible information for clients. ECE follows current ASTM standards and upholds their motto of excellence in quality.
Solid Waste Management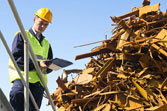 ECE engineers manage the collection of hazardous waste materials in urban and rural areas. In addition, they have a track record of conducting hazardous and non-hazardous waste material minimization studies at different locations around the United States for both industrial and commercial concerns.
Environmental Studies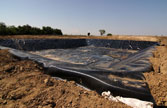 ECE has performed studies for clients at various locations to provide site assesment reports, Spill Prevention Control and Countermeasure Plan (SPCCP) reports, Hazardous Waste Management Plans and Oil-Water Separator Optimization reports, among other environmental studies.
Environmental Remediation
ECE has many years of practice focused around the evaluation of various technologies to determine applicability, feasibility and efficiency in treating site contamination. Proven and emerging technologies are compared to determine cost efficiency and effectiveness for each client's site. ECE's engineers develop and compile site specific data tailored to the needs of each of our clients in determining site-specific solutions. Our engineers have the capability of providing technology feasibility studies, vulnerability studies, remediation design, and applying biological methods to treat waste at different sites.
Environmental Pollution Prevention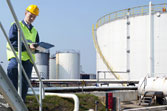 Spill prevention control and countermeasure plans as well as stormwater pollution prevention plans are a major part of ECE's capabilities. All branch locations have the capability to perform these throughout Maryland, Virginia, and Washington, DC. ECE maintains knowledge on up to date procedures and outlines to document reports and establish Best Management Practices (BMP).