Water & Wastewater

ECE offers extensive experience in water and wastewater engineering and design. Our Engineers have completed pump station assessments, hydraulic modeling of sewer systems, BNR studies, wastewater, and water supply. ECE also offers technical expertise in areas of general sewer infrastructure improvements that include study and design of water and wastewater systems and maintenance to wastewater treatment facilities. Our firm continues to provide these services to the local, state, and municipal governments of Maryland, District of Columbia, and Virginia. ECE maintains the capability and experience to provide quality management and maintenance support in all water and wastewater needs.
Water Supply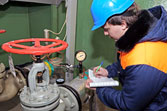 ECE is capable of providing a wide range of services for water supply projects including distribution and transmission main systems, water audits, leak detection, surface and groundwater supply development and evaluation, distribution and storage system analysis, water treatment facilities, and operation and maintenance (O&M) assistance.
Wastewater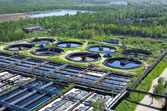 Wastewater Engineering is a specialty of ECE. All of our engineers have years of experience evlauating and designing wastewater collection systems, pumping stations, force mains, biosolid management, rehabilitation and upgrades, O&M support, and treatment facilities. Across Maryland, DC, and Virginia, ECE has built a strong reputation for delivering professional services in the wastewater field.
Water Resources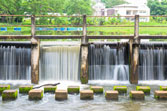 ECE continues to expand their stormwater and water resources capabilities. Sediment & Erosion control, stream restoration, combined sewer overflow, water quality management, stormwater runoff monitoring, best management practice development and analysis, design of site-specific structural controls, evaluation of non-structural controls, watershed studies, stormwater outfall studies, flow monitoring, NPDES studies and permitting, discharge measurement, and stormwater drainage systems are all in the realms of ECE's capable engineers.