Construction Management

ECE is well known for our high quality of work in the construction inspection and management fields. Working with various clients in Maryland, District of Columbia, and Virginia, we have maintained our impecable reputation for delivering high quality results. Our inspectors and managers hold current and relevant certifications, training, and education in various areas including, project management, constructability review, cost estimating, Quality Assurance/Quality Control, daily and weekly inspections, report writing, pre-construction and progress meetings, pay request reviews, information writing, change order requests, value engineering analysis, shop drawing review, and budget and cost control. ECE prides ourself on success and commits to clients that each employee will uphold the reputation we have worked hard to maintain.
Construction Management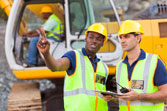 ECE offers assistance to owners during the construction project bidding phase. These services include: responding to bidder questions; preparing addenda; moderating pre-bid conferences; reviewing and summarizing bids; and assisting in contract negotiations. ECE also provides engineering services during construction to review shop drawing submittals, address requests for information (RFIs), prepare change notices, and as-built drawings from contractor red lines. ECE will also make professional staff available for on-call Design Engineer services to address design-related matters and site condition changes that may arise during construction.
Construction Inspection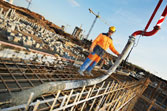 ECE provides engineering inspection services during construction to confirm that work is being implemented according to the design documents and to determine if contractors are following good workmanship. Our inspectors have experience with construction methods and good engineering practices required during construction. Our services include but are not limited to: resident observation, progress meeting leadership, Quality Assurance/Quality Control, bid analysis, change orders, document and information management, public presentation, and as-built drawings.
Construction Monitoring
ECE provides construction monitoring services under a grant program to various clients on a wide range of projects. The project types range from water & wastewater facilities to pumping stations and stream bank stabilization. Monitoring services provided include weekly and monthly site visits, RFI review, change order analysis, progress meetings, reports and other documentation as required by the client.